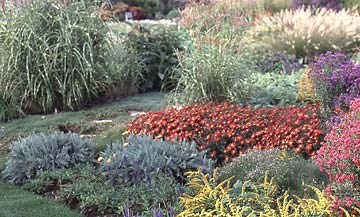 Inspired Design At the 2010 Parade of Homes!
by Kristy Yule
Regional Vice President, Marketing
I love exploring new homes. Especially those that are well designed and possess unusual architectural features and imagination. I'm inspired by smart plan design and thoughtful details that are intended to make my life easier: kitchen layouts that allow my family to slow down & share their day with me while I cook dinner; outdoor spaces where I can enjoy nature and the wonderful weather we are having here in Chapel Hill. That's why the Parade of Homes showcase is such a wonderful opportunity for home owners and home buyers in our area. I recently chatted with Nick Tennyson, EVP of the HBA of Durham, Orange & Chatham Counties, to get a little history on our Parade of Homes.
Q: How long has the Tri-County area had the Parade of Homes?
We have had Parade of Homes since the1960s.
Q: What is the purpose of the Parade of Homes?
The HBA views it as a way to inform the public about what new homes include: changes in technology, latest in design, what they can expect in a new home. The builders view Parade as an opportunity to highlight what makes them standout in the market place and build their brand with the customer. 
Q: How many people attend each year? Since our parade is open and we do not sell tickets it's hard to give you a definite number.
We do know that several thousand people each weekend are in our homes throughout the three-county area.
Q: How does the award portion of The Parade of Homes work?
Each home on the Parade is judged by teams of judges to examine the design, quality and creativity that each entry demonstrates. Homes that achieve the highest scores in each price point are given awards.
Q: What do you look forward to most each year?
The end! Just kidding. It always amazes me how rapidly the homes come together each year. The energy of the final weeks and leading into the Parade is amazing. I enjoy going out and viewing the homes and seeing first-hand how homes are evolving and what builders are delivering to customers.
Thanks Nick! The Parade of Homes is a great way to see what's new in real estate and really inspire you about your next home purchase or remodel.
Part of what makes Briar Chapel such a special place is the quality of the builders and the homes they build here. We recognize that the design of the home is just as important as the design of your community. Designs that encourage connections with your family and friends are important in helping your house feel like a home. Want to be inspired? Check out Briar Chapel's Parade home winners this week-end and tell us which one was your favorite!
We congratulate the following 2010 Parade of Homes winners:
The HBA-Durham, Orange, Chatham Parade of Homes runs this week-end 10/8- 10/10 and next 10/15-10/17. For more information click here.