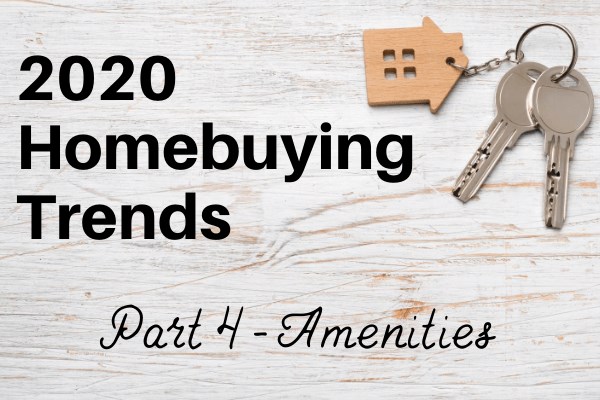 Part 4: 2020 Homebuying Trends - Amenities
Amenities still form the bedrock of social life for homebuyers … but with a twist. Homebuyers are gravitating toward communities that feature multiple, diverse amenities rather than just one central clubhouse.
Diverse and Flexible Amenities
The Great Outdoors
And the call of the great outdoors has never been stronger. Market trends show a desire for pocket parks, event lawns for fresh-air gatherings and sports courts, as pickleball, bocce ball and shuffleboard make a comeback.
Dog parks, such as the two found in Briar Chapel, provide a designated area for Fido and his family to play away from traffic. "Agrihood" – social connection through gardening – is gaining prominence with concepts like a farmer's market pavilion, barns and areas like Briar Chapel's community garden. With the love of the outdoors comes the call for shade, shade and more shade, like that found across Briar Chapel's 20+ parks.
Small Gatherings and Fitness Fun
Developers are seeing a shift toward activity zones for 10 people or less, including small fire pits or outdoor pizza ovens, trellised gazebos or alcoves with individual seating for coffee chats or reading. Outdoor fitness pods and trails have surfaced as community mainstays as homebuyers seek accessible fitness options. In fact, walking remains the most popular form of recreation for all groups, and the use of hiking and biking trails has increased by 300 percent in the last two months. Briar Chapel offers 20+ miles of hiking and biking trails, ranging from wide family friendly paths to mountain-bike-ready trails. In addition, a trail system conjoins amenities, parks and houses to provide a sense of connectivity that homebuyers crave.
Community Centers: Still the Center
Clubhouses still serve as the community cornerstone, but trends are calling for smaller buildings with multiple nooks for intimate gatherings. Compact fitness areas within a clubhouse are rising in prominence over large, commercial gyms. Social spaces should have three to five functional components and flexible seating to accommodate multiple social groups. Rooms with an adjacent kitchen and access to outdoor spaces offer ideal gathering opportunities for smaller groups, such as festivities, educational classes, business meetings or even WeWork groups. And WiFi is a must. The Briar Club at Briar Chapel, for example, features several open areas with flexible seating along with spacious patios and a small fitness center.
While Americans prize efficiency, safety and a healthy living environment, we still treasure the strength of connection – a network of thoughtful social interaction. We value homes that support our lifestyles and allow us to nurture our goals and dreams.
Looking for amenities galore?
Check out the homes at Briar Chapel!
---
Located in Chapel Hill, North Carolina, Briar Chapel offers new homes from the $300,000s. Explore Briar Chapel's resort-style amenities, parks, trails, shopping and on-site schools, a community that has been named Best Neighborhood in Chapel Hill for five years running!