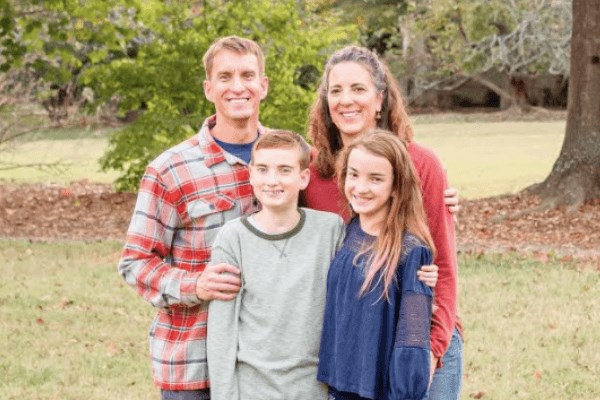 Meet the Stolls
Meet the Stolls
Born in St. Louis and raised in six states, Emily Stoll always had a soft spot in her heart for North Carolina. After spending two years studying at North Carolina State University, she and her husband felt a tug to move back to this beloved state. The impetus came when Emily's parents and brother moved to Briar Chapel, giving the Stoll family the final nudge to relocate.
Emily and Bob met while working together at a gas utility company in Pennsylvania. It was a heart-warming summer romance; he was an engineer, and she was placed on the same team as a summer intern. Fast forward to the present, and Emily now is CEO of Insightful Analysis and Management, her own business of six years. She also works as a project manager on transportation security projects for the Transportation Security Administration. Bob Stoll works for the Johns Hopkins Applied Physics Laboratory, splitting his time between remote work from North Carolina and a position in Washington, D.C. During the pandemic, both Bob and Emily have been working from home and enjoying the extra time with their two children, Mason (14) and Hailey (12).
Emily and her family enjoy roaming the Briar Chapel walking trails, taking dips in the community pool and breathing in the refreshing atmosphere of the Chapel Hill area. Recently, they have spent lots of time outdoors and often stop by Emily's parents' house for socially distanced outdoor visits.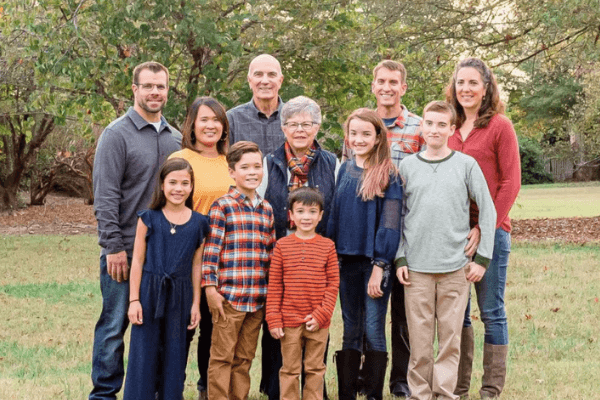 Why They Love Briar Chapel
"We love living in Briar Chapel because we are within walking distance of family. My parents and brother's family live within about a mile of us. We love being able to stop by for a quick visit or get together over the holidays without traveling.  
The amenities at Briar Chapel are amazing! We can play all kinds of sports, hike on the trails, ride bikes, swim and even go to outdoor concerts and events sponsored by the community (when available)  The people in the neighborhood are so friendly and helpful and have made us feel welcome from our first week in Briar Chapel."
---
Located in Chapel Hill, North Carolina, Briar Chapel offers new homes from the $300,000s. Explore Briar Chapel's resort-style amenities, parks, trails, shopping and on-site schools, a community that has been named Best Neighborhood in Chapel Hill for five years running!