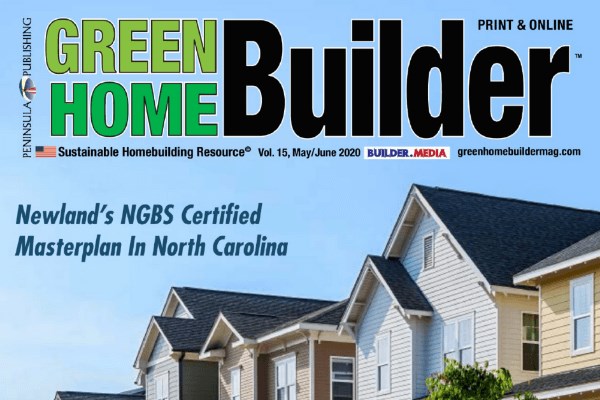 Taking Sustainability to New Levels in the Tar Heel State
We're excited and thrilled to be featured in the May/June issue of Green Home Builder Magazine alongside Wendell Falls, our sister community in Wendell. From inception, Briar Chapel was designed on a strong foundation of sustainability – from the land planning to our green-built homes.
What does going green look like in practice? Third-party certified homes built according to the rigorous NGBS green standard. Homes that are 25 percent more efficient than the average North Carolina home. Our residents enjoy 20+ miles of trails, 900 acres of preserved open space and 20+ luscious green parks. To date, we've built 10 net-zero and 73 solar homes. In fact, these measures save our residents approximately $606 annually -- which adds up to $6.4 million saved across the community since our inception. As one of the Triangle's largest green communities, it's no wonder Briar Chapel is turning the heads of publications like Green Home Builder Magazine.
Here, it pays to be green! For all the great details, read the full article!