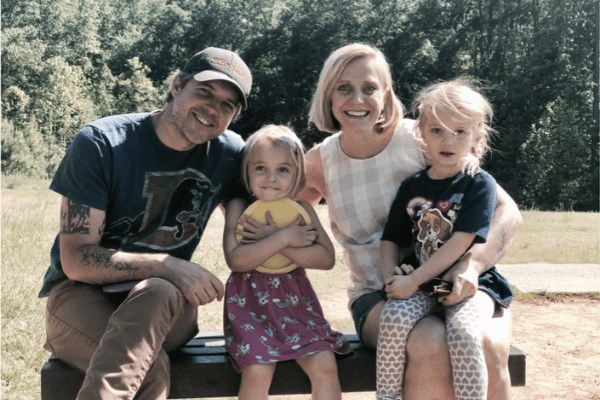 Resident Spotlight: Meet the Powers
After spending her childhood in Westport, Connecticut, Kelly Powers moved to Richmond, Virginia when she was 15 years old. Here, she met her husband, Kevin, about a decade later … and the rest is history, as they say!
Kevin and Kelly lived with their twin daughters in Austin, Texas until coming to Briar Chapel a little more than a year ago. The Powers family has created its fair share of memories in our community, from trick-or-treating around the neighborhood and relaxing at Music in the Meadow to unexpectedly winning last year's Memorial Day stroller contest. Kelly works as a real estate agent, while Kevin is a novelist who enjoys the conveniences of working from home, complete with an upstairs porch.
Why They Love Briar Chapel
"It has so many of the right ingredients in the recipe to enjoy life, because so much of what we need and want is right here, or close by, in terms of amenities and community. Living is easy. All of this coupled with my parents, sister and brother-in-law living here and lower taxes in Chatham County -- it was an easy decision."
Curious? Explore life in Briar Chapel -- what Kelly calls "all the right ingredients!"
---
Located in Chapel Hill, North Carolina, Briar Chapel offers new homes from the $300,000s. Explore Briar Chapel's resort-style amenities, parks, trails, shopping and on-site schools, a community that has been named Best Neighborhood in Chapel Hill for five years running!