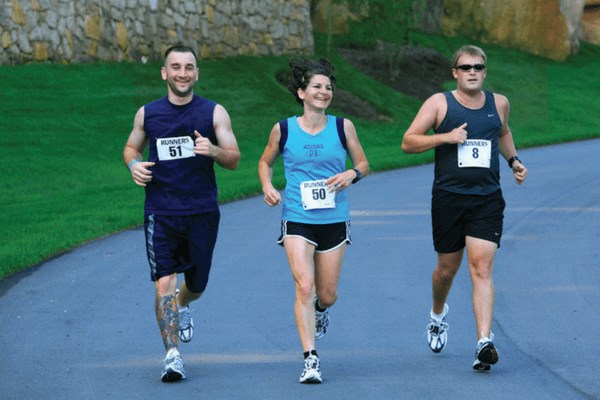 The Secret to Staying Active
Backpacks, notebooks, lunchboxes … and where are those soccer cleats?!
The back-to-school checklist can seem like an endless scavenger hunt. And once the first day of school launches, families can feel caught in a rat race of science projects and carpool schedules. It's easy amid the hustle and bustle to fall into into a sedentary, disconnected lifestyle.
Amy Rosso, owner of FIT4MOM Chapel Hill and a Briar Chapel resident, has a few tips and tricks to maintaining an active lifestyle during the school season.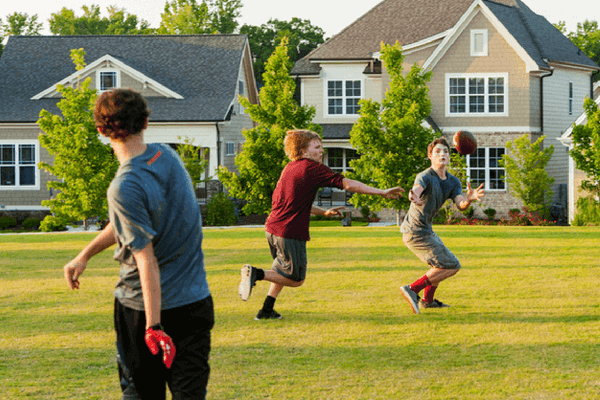 Routines: Do It Together.
Amy emphasizes the importance of one tactic: nurturing family time. Establish a routine during the school year not just for the kids but also for your family at home. For example, create a habit of taking a family walk after dinner, or schedule in 30 minutes after school for a game of backyard soccer. On the weekends, reconnect as a family on a trail walk or plan a bike ride around the block. Activities don't need to be extensive to be effective.
Make It a Contest.
Any mundane chore can transform into a rompin', active game. While you cook dinner, challenge the kids to a speed race to clean up their toys. Set the timer and host a pre-dinner dance party (music is kids' choice). Challenge the children to hold a short race in the backyard while you're watering your plants each evening. Fold a little creative activity into your daily tasks and chores.
Buddy Up.
Tag team the fun! One parent can take the kids for a quick bike ride while the other preps dinner. Or pal up with neighbors to arrange a group play date for the kids each evening. One family will watch the children the first night and the second family the next.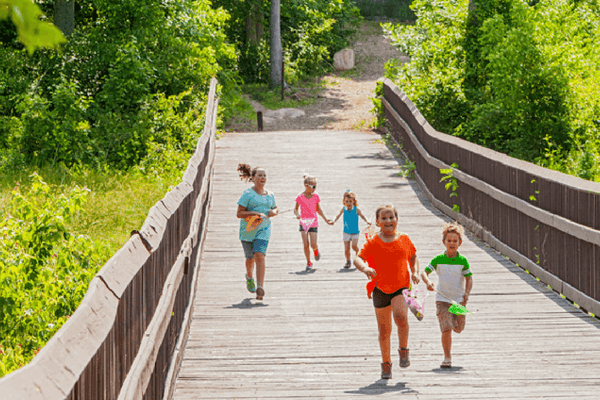 Use What You Have.
Rather than investing in expensive equipment or memberships, pursue an active lifestyle using the elements found in your neighborhood. For example, a nearby park holds ample opportunities for games of tag, kickball or family volleyball tournaments. In Briar Chapel, residents can utilize the outdoor fitness equipment, sports courts and running trails, or even set a family goal to visit all of our creative parks in one month.
"It's almost like "Opt Outside" as a family," said Amy. "Activities don't have to be long – even 10 minutes will do it."
Focus on the Goal.
Of course, we all want to pursue a healthy lifestyle. But as a parent, family activities shouldn't add "just one more task" on your already strained to-do list. Instead, think about using this time as a family to slow down together, or as Amy says, "Slow down to get active." Outdoor activities don't just offer cardiovascular benefits, they also provide a moment to get fresh air and sunshine, relieve stress and reenergize – for both kids and parents!
Want to see the fun activities in store for your family at Briar Chapel? Plan your day with our free Resident for a Day Program!