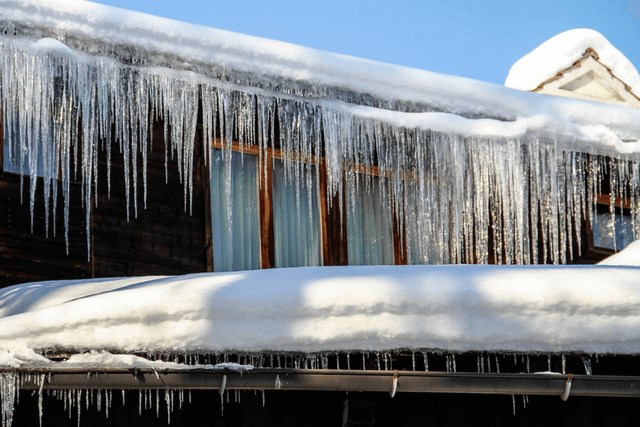 Winter Survival Guide for Homes
Brrr! January's bomb cyclone and recurring snow storms have hit the Triangle with a punch. Although frosty weather creates beautiful landscapes, it can pose risks to your home if left unchecked. Thankfully, easy and swift steps can help combat the most common winter mishaps.
Prevent Pipes from Freezing
Wrap the pipes in the cold areas of your house (like the attic, basement and crawl spaces) in foam, rubber or fiberglass insulation sleeves.
Disconnect hoses from outside faucets.
Let water drip slowly from faucets to keep the water flowing.
Prevent Ice Dams from Forming
Ice dams form when water melts in the middle of your roof and refreezes near the edges, which leads to leaky roofs and damaged ceilings and walls. The Insurance Institute for Business & Home Safety recommends three steps to keep your attic cold:
Ventilate the attic to ensure warm air can escape. The vent should be open and clear of snow.

Insulate the attic around lights, fans, doors and other openings to the floor underneath.
Seal lights, fans and other openings to the attic to keep the warm air out.
Prevent Damage to Your Home's Exterior
Clean gutters so melting snow flows freely.
Make sure downspouts are turned away from your home.
Trim low-hanging tree branches.
Seal windows and doors with weather stripping or caulk

Navigate Power Outages
Before the next snowstorm strikes, prepare yourself and your home. Contact Briar Chapel's Home Owners Association for extra guidance or help in solving a winter weather dilemma.