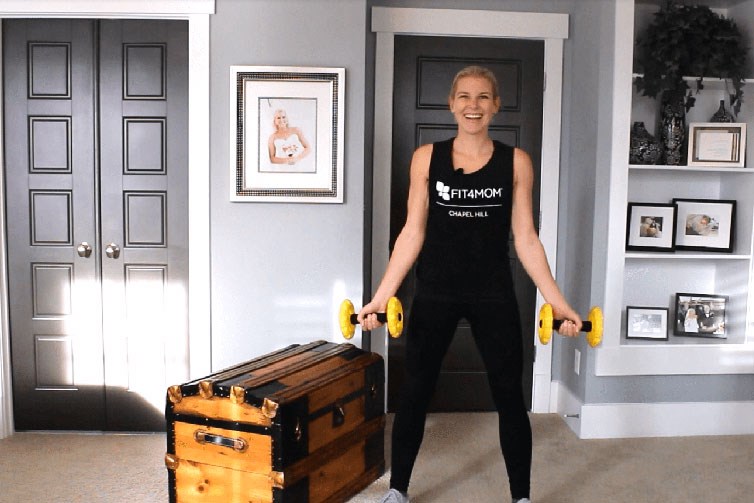 Indoor Workout in 5 Moves
Working out in the winter months is hard. When the days are colder and darker, it's much more tempting to cozy up in the house instead of go for a jog.
Thankfully, Amy Rosso is here to help. A Briar Chapel resident for three years and the owner of fitness program FIT4MOM Chapel Hill, Amy suggests these five workout moves that will keep you active without leaving the house.
Lace up your tennis shoes, find an open space and warm up your body by marching in place. Then, you're ready to go!
Complete these five moves in succession (rest as needed) for a full-body workout.
5 Indoor Exercises for a Full-Body Workout
Remember to stretch those muscles you just worked to prevent soreness and injury.
At Briar Chapel, residents love pursuing a healthy, active lifestyle, whether on the trails, sports courts, 20+ parks or in our fitness facility.
Be sure to share your workout experience, and keep your eyes open for more fitness routines with Amy!