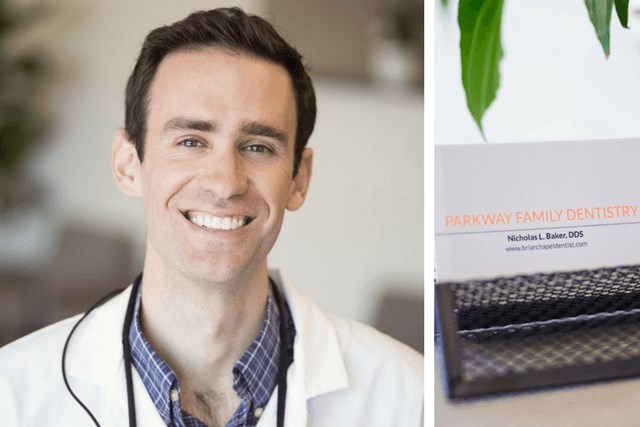 Parkway Family Dentistry Hits the Sweet Spot with Oral Health
During the sugar rush of Halloween and the winter holidays, the whole family is tempted by chewy caramels, rich chocolates and every other delectable candy in the store. Even Nicholas Baker, DDS, indulges in chocolate from time to time. Luckily, Parkway Family Dentistry, located in Veranda, strives to give patients the best of both worlds through quality, comprehensive oral care.
Patients meet Dr. Baker upon their first visit to the office. After performing a comprehensive exam, Dr. Baker reviews his findings and offers a detailed treatment plan with every patient. The first appointment establishes a relationship of trust and comfort, which is essential for effective dental treatment. Dr. Baker encourages questions and is upfront and transparent about treatment costs, so that patients feel in control and receive the necessary care.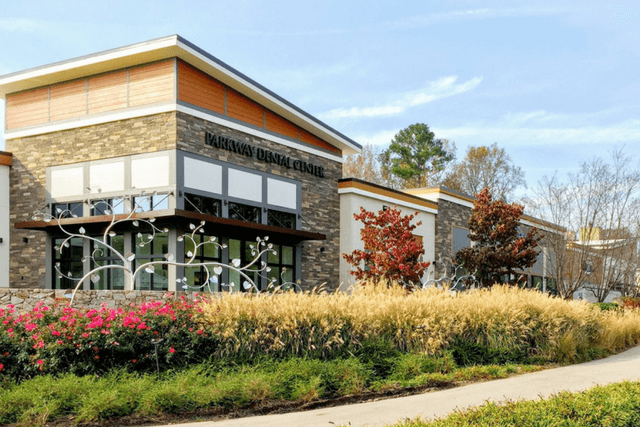 A Tar Heel alumnus, Dr. Baker received his undergraduate degree in Biomedical Engineering at UNC-Chapel Hill and Doctorate of Dental Surgery at the UNC School of Dentistry. After traveling to Honduras, Peru and Nepal for international dental mission trips and around North Carolina to charity dental clinics, Dr. Baker returned to his Chapel Hill roots at the Veranda location in Briar Chapel.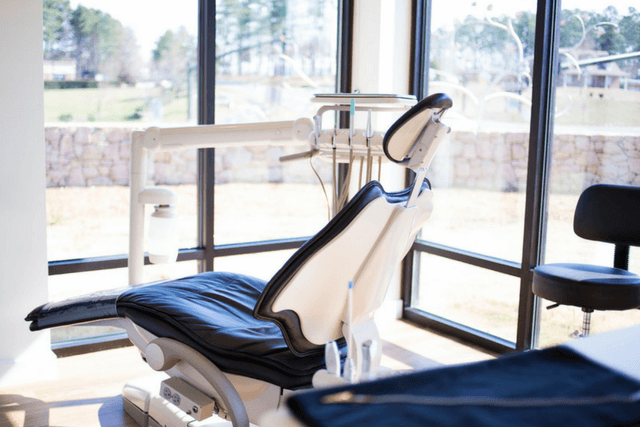 Five Essential Dental Health Tips
Today, Dr. Baker offers five simple tips patients can follow to protect their teeth during the sugary holiday season:
Moderation is Key: Candy is okay, but limit yourself to a piece or two once or twice a week.
Enjoy in One Sitting; Don't Snack: It's better to consume the sweets you want at one time, like after dinner, than to steadily snack on candy throughout the day.
Stay Away from the Sticky: Very chewy sweets, like caramel-based candies, cling to your teeth and are harder to remove when cleaning.
Brush and (actually) Floss: The dental care staples are crucial when consuming lots of sweets. Flossing regularly gets those hard-to-reach nooks and crannies, so the sugar doesn't linger.
Monitor the Kiddos: For parents, be extra diligent with your child's brushing. Check to make sure their mouth is all clear, especially before bedtime.
Don't let the remnants of your sugary holiday escapades come back to haunt you. Follow the expert's tips, and visit Dr. Baker at Parkway Family Dentistry in Veranda for your next dental need.