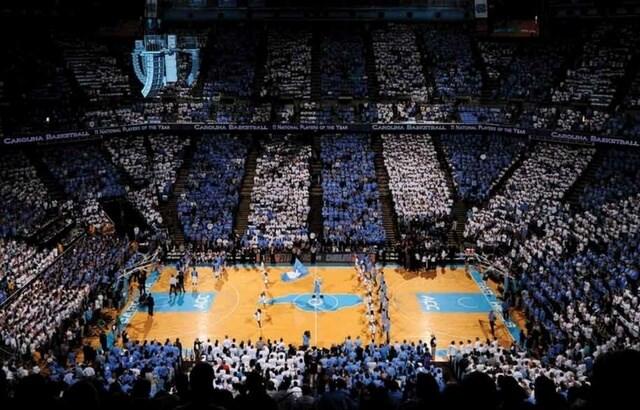 College Town Living
Being part of a college town is amazing! Check out the article below about college town living!
COLLEGE TOWN LIVING
LIFESTYLES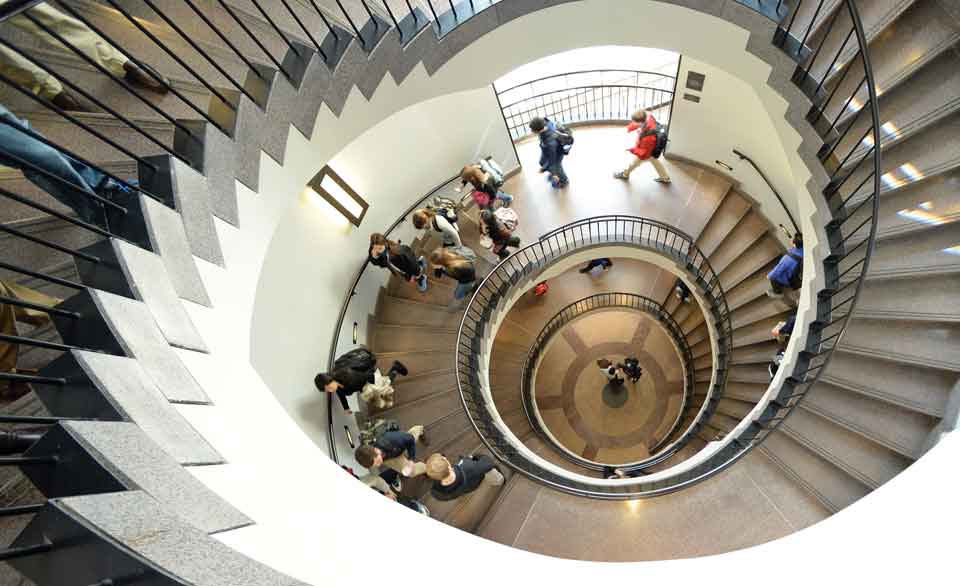 ---
Amazing perks and delightful experiences.
During my first semester at college, I received a call from a retired friend of the family. Would I have dinner with her? What would we talk about, I wondered, but to please my parents I agreed. I arrived with no expectations other than a free meal and tedious conversation. What would an 18-year-old and a 60-something have to discuss? It seems quite a bit.
A retired educator, she took one college course every semester. She loved the energy of the young people, the knowledge she was gaining, and the friendships with other new retirees auditing the same classes. "It has made my retirement years more joyful," she said. For someone who couldn't wait for classes to end each day, it was unfathomable. Now, 40 years later, I understand completely.
---
Today, I know it's about lifelong learning and so much more. With 250 colleges and universities in the Carolinas, most towns have access to classes which are open and affordable to retirees or residents long past school days. Each semester offers a new cornucopia of choices – Italian? Politics? Computers and Social Media? Bridge and Mahjongg? And the list goes on.
Others have different passions, including gardening, concerts, sports and volunteering. Being around young people who are beginning their life's journey is invigorating.
If college wasn't part of your late teen years, there's no time like the present to enjoy the atmosphere and opportunities at any age. And, it's much more affordable when you aren't seeking credit.
We chatted with those who love the college town lifestyle. Some were intentional about their move. Others were surprised by the options they found. Everyone is happy with their choices. And I wish I could call my retired friend and tell her she taught me as much as any professor about living life to the fullest – before and after retirement.
Gregg and Carol McPherson
Minnesota to Hillsborough, NC
"We were born in Michigan, and lived there for 30 years before moving to Minnesota, where we spent the next 30 years," said Dr. McPherson. "Now, we've retired to Hillsborough, just outside of Durham. In many ways, it's the best move we've ever made."
The couple planned their retirement carefully, intentionally seeking a university environment with cultural activities, medical centers and a good airport hub nearby. "We found all of that here in the Triangle area," he explained. "The Osher Lifelong Learning Institute (OLLI) at Duke University was not part of our planning, but it's been a wonderful bonus."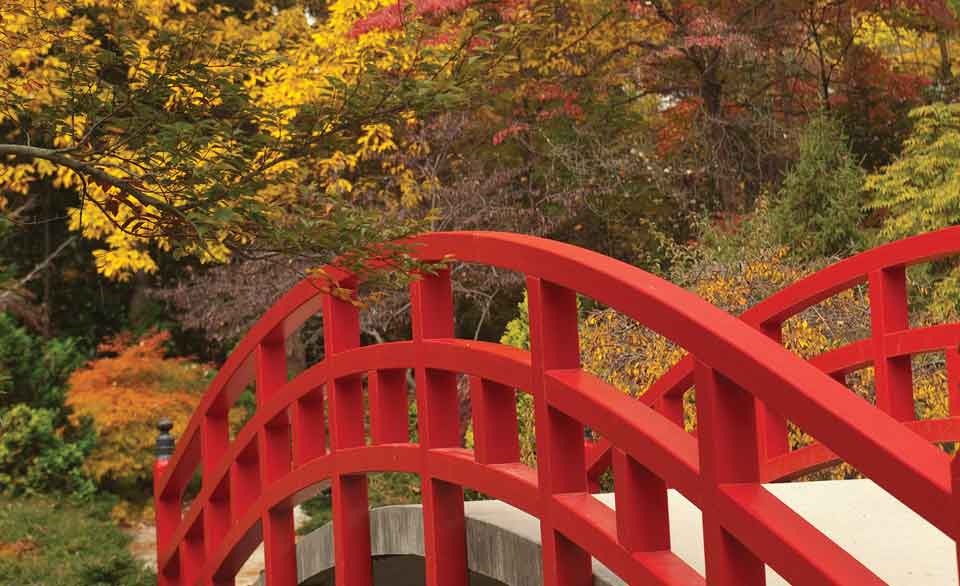 ---
Originally, they thought they'd live in Chapel Hill, or perhaps Durham, but they discovered Hillsborough, with its history (second oldest town in NC), and accessibility to the entire area. They joined the Newcomers Club and found a vibrant organization with many retirees of their same age. "There are multiple orchestras, and the Durham Performance Arts Center presents lots of Broadway productions," he shared. "All of those benefits are anchored by the universities. At least partly because of that, the area has attracted a large number of well-educated, retired professionals."
They weren't familiar with OLLI, but saw a catalogue and signed up for classes. Dr. McPherson enjoyed the history and music classes and eventually taught a course on America's World Fairs. He also decided to use his retirement freedom to become a documentary filmmaker and began to make short preview films for OLLI. He was invited to join the board, and now he serves as president of the Board of Advisors.
"We have 2,100 members, and offer about 350 classes each year," he explained. "There are very popular instructors who develop a following, and a large group of 400 volunteers who help make it all work. Membership costs $35/year, and classes range from $60-$90, with funding assistance for those who need it."
For the McPhersons, the move remains a remarkable new adventure. "Sometimes, you have to move out of the comfortable old town to find a new home and new friends," he offered. The airport hub has been convenient as well. "We can fly nonstop from Raleigh-Durham airport to London to visit our son and daughter-in-law." Small town, world-class lifestyle and lifelong learning make an appealing package.
Blake Crawford
Washington, D.C., to Conway/Myrtle Beach, SC
After 30 years in Washington, Blake Crawford wanted a slower pace and warmer weather. Friends invited him to visit them in Conway. "They promised I'd like the area and all of the golf," he said. "They were right. I bought a house in this wonderful small town." The Grand Strand area is known for its golf courses and Mr. Crawford quickly began to play at courses from Pawleys Island to Calabash.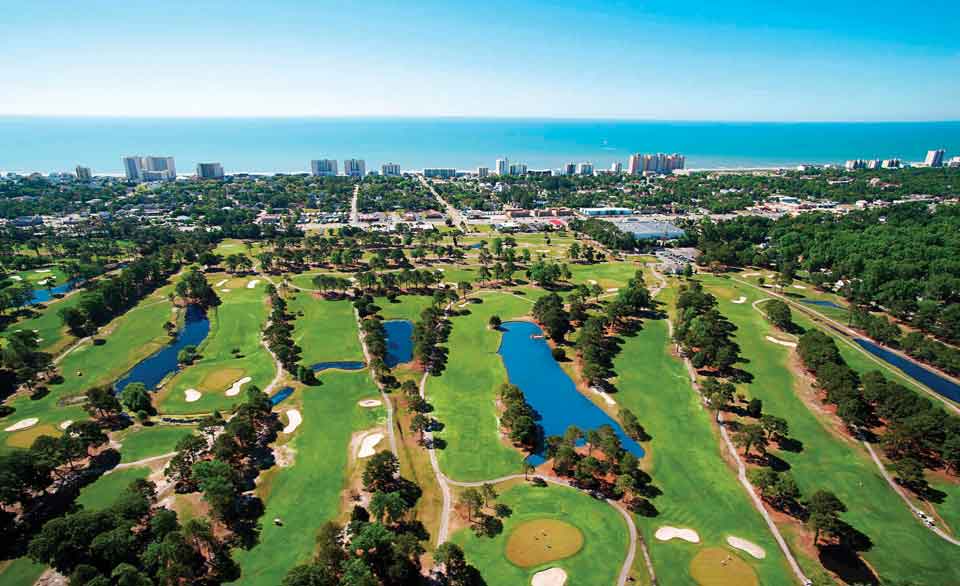 ---
Coastal Carolina University was his first stop. "I signed up for season tickets to football and basketball, and then signed on for OLLI classes," he said. (Osher Lifelong Learning Institutes are well-respected throughout the U.S. and there is an active program at Coastal.)
"As a kid, I was fascinated by history, but never really pursued it," he explained. In Conway, he found a number of folks who participated in OLLI and were extremely knowledgeable about political science, and particularly the Middle East. "I really enjoy meeting the people teaching and taking the classes," he said. He's found the courses extremely informative and has joined a Middle East club which meets to explore pertinent issues of the day. "Many of the sessions are standing room only, and we have spirited discussions."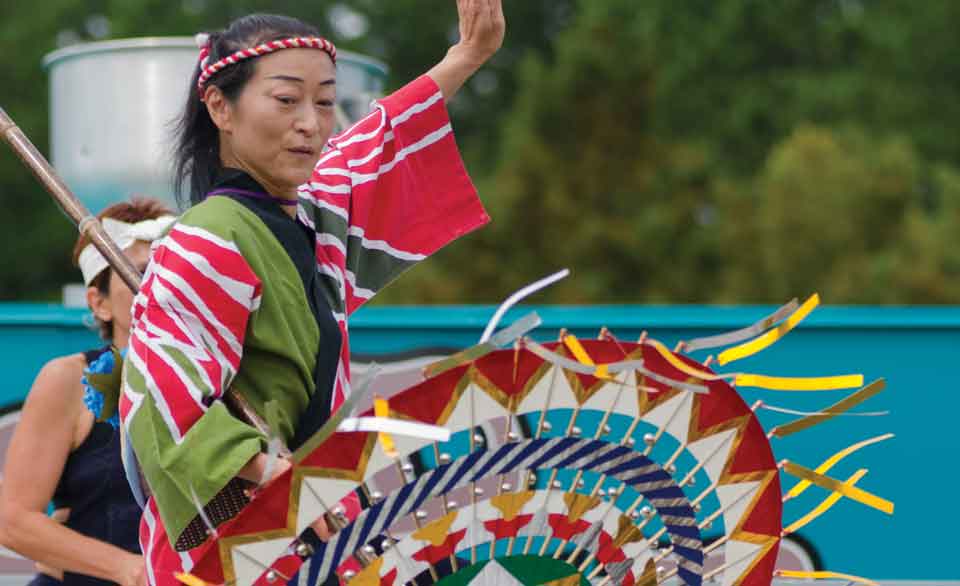 ---
Mr. Crawford has enjoyed the sports on campus, but he admits the meteoric rise of the Coastal Carolina Baseball team (2016 College World Series Champions) was an added bonus.
"The day the team returned from Omaha, the college had a huge welcome celebration for them at the stadium. I grabbed my camera and spent the day shooting pictures of people having a wonderful time."
He's been in Conway for four years and has made new friends, while staying in touch with his old buddies. "When it's cold up North, it doesn't take much to convince old friends to visit me here in the South," he laughed. "I have a brother in Delaware and he can make the flight in about an hour."
Lynda and Ken Ramage
Eatonton, GA, to Gaffney, SC
"I believe you should bloom where you're planted and it's easy to bloom here," Lynda Ramage shared from her circa 1881 home in Gaffney. A native of the charming upstate town, she lived there until she was six and after her family moved, returned in the summers. "My family helped found Gaffney," she explained. "After we got married, we moved several times, and finally bought a B&B in Georgia, where we lived for 11 years. My husband is originally from Ohio and still has a family farm there, and it became difficult for him to travel back and forth, so we sold the B&B and decided to move back to my home. He fell in love with it as well, and now it's only seven hours back to the farm for him."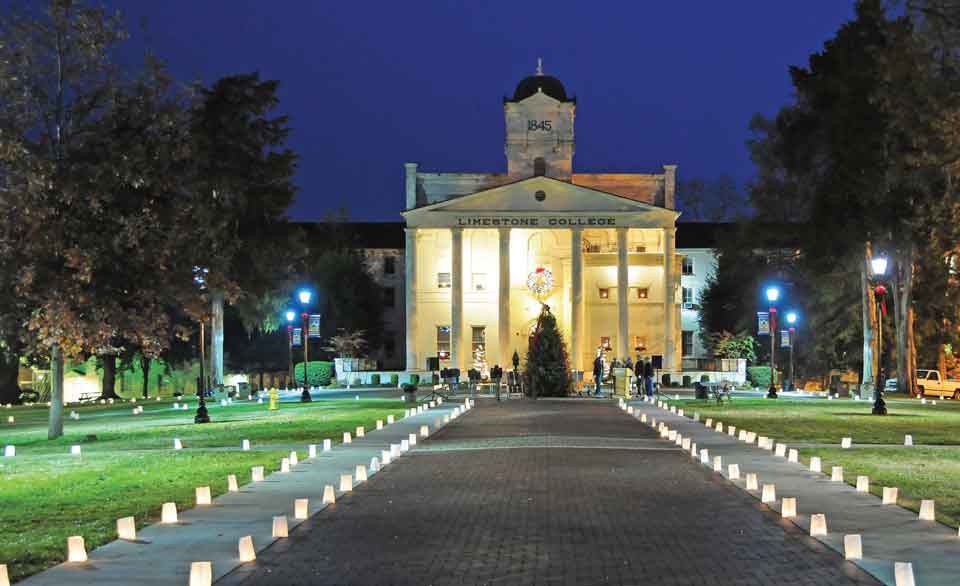 ---
A childhood friend let her know that one of Gaffney's wonderful old homes was for sale, and she and Ken decided it was the one for them. Today, the house is filled with antiques and memorabilia from family and the couple's years elsewhere. Mrs. Ramage collects items from bygone eras, and is enjoying the new antique shops downtown.
"I've gotten involved in tourism and CAVA, the artists' group here, and I enjoy classes, sports and special events at Limestone College," she said.
One of her fondest memories is attending a dinner at the college which featured Mary Badham, the actress who played Scout in the 1962 film, To Kill a Mockingbird. Ms. Badham spoke of her experiences making the film, and promoted compassion and tolerance during her speaking engagement. "It was an amazing evening that wouldn't have happened without a college town setting," Mrs. Ramage said.
The college town is one aspect of living in this welcoming community, but there are others. "We've got all the restaurants you'd ever want to find, plus shopping and college sports such as Lacrosse, for which Limestone is justifiably known."
And when it's time to spread their wings, Asheville, Charlotte, Greenville, and Spartanburg are close at hand. Travels far afield are temporary, however. There's simply too much going on to leave Gaffney for long. As for her husband, he's enjoying golf and being with new friends the couple has made.
Wanda and Alan Bandy
Chapel Hill to Myrtle Beach and Back
These native Carolinians have lived in the Carolinas since birth and in Chapel Hill for a number of years, minus two years in Myrtle Beach, where Mr. Bandy was a golf pro at The Dunes Club. They enjoyed their time there, but longed to return to Chapel Hill and the University of North Carolina, where Mr. Bandy could indulge his love of sports.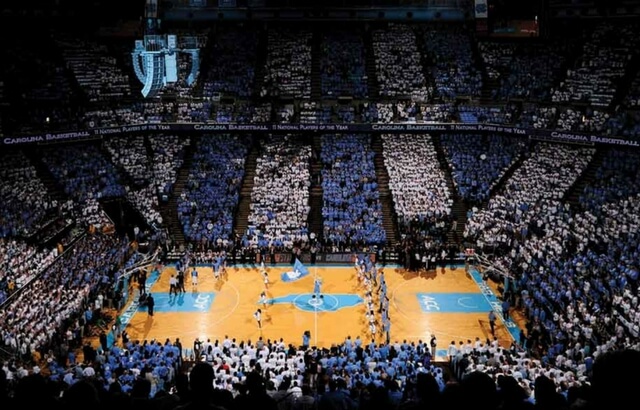 ---
Two years ago they decided to downsize a bit and moved to Briar Chapel, just south of downtown Chapel Hill, but still close enough to easily enjoy activities there. "We love it here and have great friends," Mrs. Bandy explained. They enjoy the amenities, including the pool, which is a favorite of their granddaughter. And Mr. Bandy is close to golf courses.
"My husband is a huge Carolina fan, especially basketball and football games," she said. The couple has attended many games in the past and looks forward to each new season. They enjoy the restaurants in the downtown area and during the past years, they've attended a number of events at the campus. A particular favorite is the Planetarium, and recently, they visited the Carolina Basketball Museum on the grounds. The museum gets excellent reviews from Tar Heel fans and visitors who've enjoyed seeing items including Michael Jordan's offer letter to play at UNC.
"It's so funny, but now that we're both retired, we have the time to visit so much around Chapel Hill that we never saw before. We've got lots more to see and do here. And there's one more benefit to living in Chapel Hill. "The health care is fantastic," Mrs. Bandy explained. "There is a teaching hospital here on campus and I know how good it is because I once worked there." The UNC Health Care System is ranked nationally in eight adult and seven pediatric specialties. "It's a tremendous benefit of living here, and we're very grateful to have such wonderful care available when we need it."
Bob and Katie Healy
New York to Atlanta to Clemson
These New Yorkers lived on Long Island until Bob Healy was transferred to Atlanta as part of his career with Met Life. He and Katie enjoyed the weather down south, but knew a big city wasn't desired after they retired. And so they looked. Finally, they found a home in downtown Clemson. "The town had so much of what we were seeking," Mr. Healy explained. "We wanted the cultural and athletic activities, educational opportunities. We wanted the outdoors nearby and the seasons, but not bitter cold."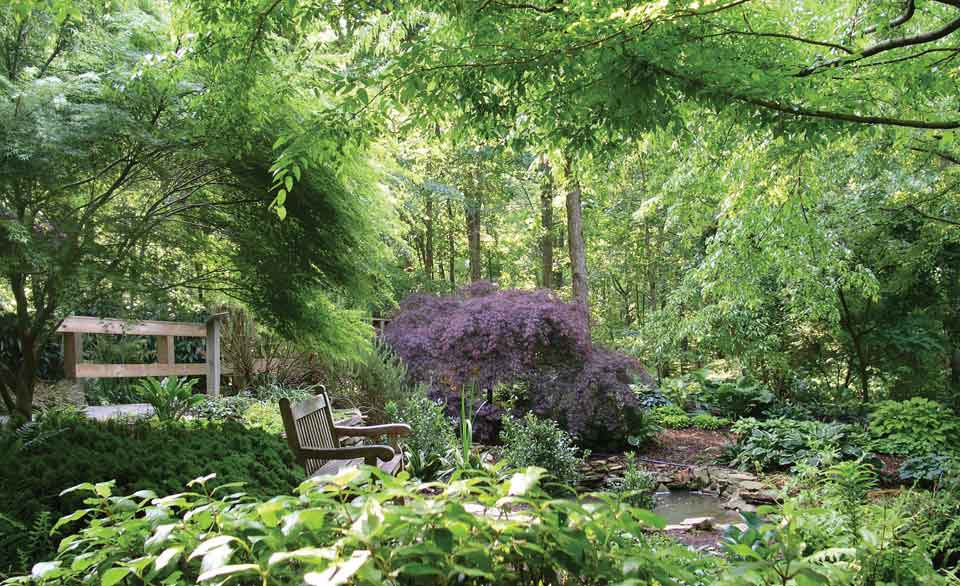 ---
Clemson checked all the boxes. They enjoy hiking in Clemson Forest and kayaking on lakes. The Chattooga River is a favorite. And they are big supporters of the Great Smoky Mountains National Park. "It's magnificent," he shared. They've taken classes through Clemson's OLLI program. They can walk to the football stadium from their home.
And then, quite by surprise, they found the South Carolina Botanical Garden at Clemson. "It's a treasure trove more people should enjoy," he explained. "Dedicated people work there and we are among lots of volunteers who help maintain the area." Serendipitously, Mr. Healy discovered a talent for woodworking. He builds benches, arbors, tables and planters for the garden. "It gives me great satisfaction that what I have done is being used by people who live in this area," he said. "My wife and I take our dog and walk through the garden frequently. The Heritage Trail is unique and a great addition. It's all a beautiful surprise that we enjoy all year round."
https://carolinaliving.com/lifestyle/college-town-living