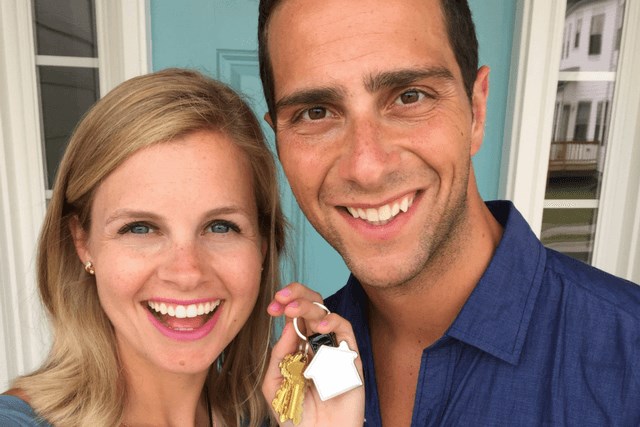 Finding Your Fairytale Home
It all started with Google.

Katherine Migliaccio and her husband Danny were looking for a change. A change in scenery, a change in cost of living, a change in proximity to their families in New York. The couple had temporarily relocated to California while Danny completed his residency at Stanford University. But as they planned for their first child, the East Coast began beckoning once again. So Katherine took to the internet with search phrases like "best neighborhood in Chapel Hill" and "family friendly neighborhoods."

Her top results revealed the phrase "Briar Chapel."
"The first thing I thought when I perused Briar Chapel's website was, 'It looks like a resort!'" said Katherine. "We wanted a safe, family friendly area…and we found friends and kids everywhere in this neighborhood."

When Danny landed a job offer at UNC Hospital, the couple toured a few neighborhoods, but it didn't take long for them to settle on Briar Chapel — just a short drive from his work. Katherine and Danny fell in love with the sophisticated, elegant styles of Homes By Dickerson. After a two-day intensive design session, the couple dove into their first home construction process.

One might expect a building journey wrought with hiccups and wrinkles, especially as the couple managed the process from another time zone. However, Katherine applauded every step of the efficient, smooth experience with Homes By Dickerson. In the summer of 2017, the couple and their toddler, Evelina, officially accepted the keys to their new home, outfitted with their "dream features," such as a farmhouse sink, a rainforest shower and marble sinks.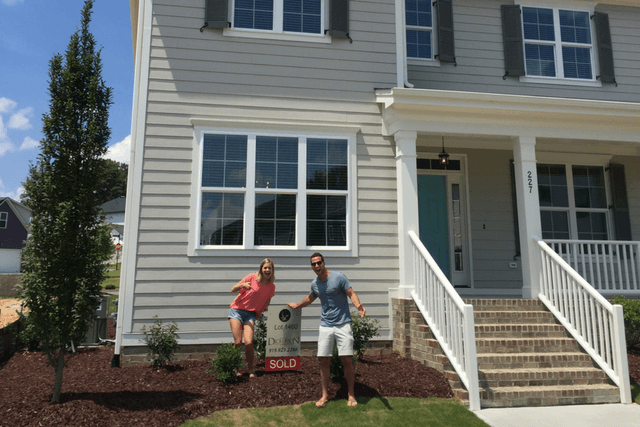 "We never imagined we could afford let alone design a custom home like this," said Katherine. "Homes By Dickerson made the process simple and enjoyable, and we could not believe they completed construction in less than six months!"

In addition to their fairytale abode, the Migliaccios couldn't pass up Briar Chapel's close proximity to the airport — a necessity to see their visiting family! But importantly, they treasured the welcoming, inviting atmosphere, one filled with engaging activities, places to make friends and ways to get active. Katherine has already peppered her calendar with play dates, outdoor concerts, trips to the pool splash pad with Evelina, candlelight yoga sessions, Briar Chapel festivals and even a few double dates with new neighbors.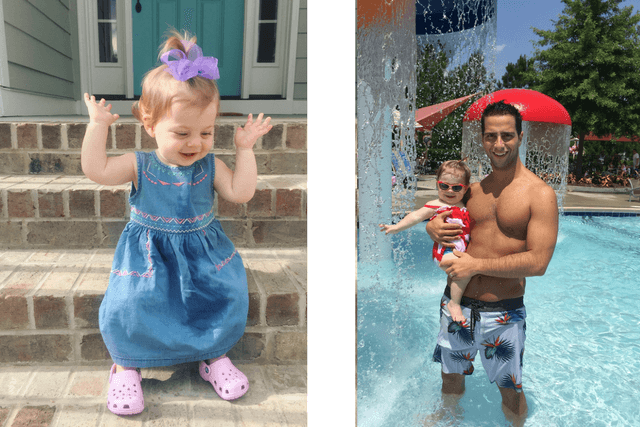 "When I step outside of my house, everybody waves at me," said Katherine. "It's so easy to meet people and make friends; we couldn't be happier!"

What started as a curious Google search from California transformed into a shining chapter of this couple's lives here in North Carolina. Check out what could be your own dream home at Briar Chapel!