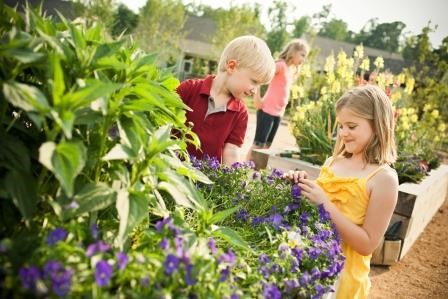 Earth Day Brings Us Together
If you were to ask any of our residents, I'm sure they'd describe Briar Chapel as more than just a neighborhood, it's a community – one where making friends is easy, BYOB happy hour in the park is common and community events are highly anticipated (and oh-so-fun.) One such event is our annual Earth Day 5k and Festival, which will be held April 12, 2014. As a green home community, we like to think of every day as Earth Day, but we take one day a year to really celebrate this passion and, we invite others to join us.
Kicking off the day is a 5k race, with all proceeds benefitting The Abundance Foundation. This local non-profit is committed to education and empowerment surrounding the topics of sustainable agriculture, renewable energy and local economy, which has made for a natural partnership over the last few years. Each year, race registration numbers have grown, which we like to think is a testament not just to an increase in our resident-base, but also to the number of people who support and believe in all that Briar Chapel represents. Our builders (all eight of them!) enjoy this event so much that they each put together teams of runners! Talk about a great group of people.
Following the race is a festival with food trucks, beer from locally owned Carolina Brewery, craft and gardening stations, music, and games like life-size Jenga and corn hole. This event is a blast, just ask anyone who came last year. Better yet, come and see for yourself!