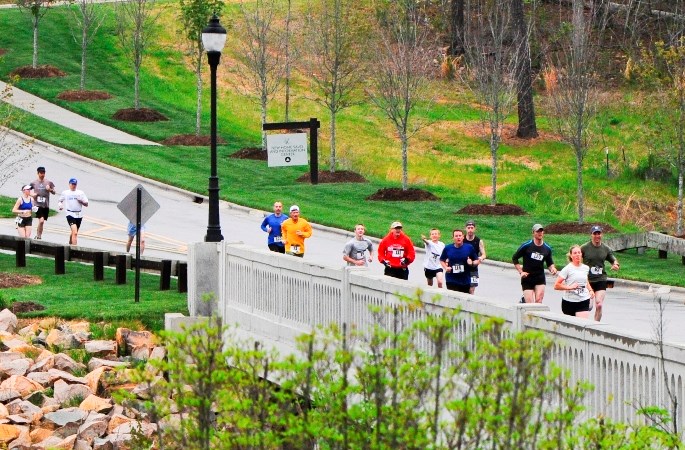 Briar Chapel's 4th Annual 5K Is Coming Up Soon
By James Orr
Owner, Run the East, LLC
Event Timing and Management
As the founder and owner of Run the East, a professional race timing and management company, I have worked with a wide variety of events since 1999 and last year alone, timed or managed over 50 events.  One of the most enjoyable parts of working with different races throughout North Carolina is talking with those who have just completed their first race. Their sense of accomplishment is very inspiring and contagious!
The Briar Chapel 5K is now a little more than 9 weeks away. If you have never participated in a run like this, I invite you to join us. The run will take place in a beautiful, scenic community in the Triangle and is a fun event for the whole family.
One of the great things about a 5K is that it's only 3.1 miles, so completing one is a great fitness goal for new runners. In fact, there are many training programs, including the popular Couch to 5K program, that help get you ready for your first race. The C25K program is about 10 weeks long, so you could start it now and be ready in time for the Briar Chapel 5K.
Many 5K runs, like the Briar Chapel 5K, attract a wide range of runners and walkers. So, if you need to stop and walk, that's OK- you won't be the only one! You'll also find runners of all abilities; from fast, competitive runners, to people who are just out for fun or exercise.
One change we have made this year is a modified course. If you have participated in the past, you probably remember the hilly course, especially the last mile. Well, good news - we have worked hard to cut out as many of the big hills as we could! The course still features some hills but should prove to be not quite as challenging as in the past.
So, whether you're new to running, or have been running for years, I'd love for you to join us for the Briar Chapel 5K on April 21 in Chapel Hill. It's going to be a lot of fun!  Register or find out more at www.runtheeast.com.