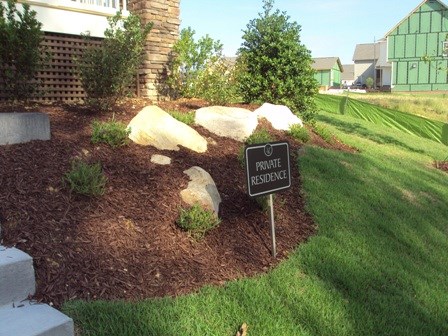 Landscaping Your New Home
by Kristy Yule
Move-in week is finally HERE, and the family is so excited! In the final stages of building our new home we learned about another great benefit of building with David Weekley Homes - all buyers receive a personal meeting with the landscape company. This was a great benefit as we customized our yard and plants in the same way we customized some of our interior features. With our closing looming, we wanted to know how to keep our beautiful yard alive and thriving after move in. I spoke with Eric Davis, RLA Principal at Lappas + Havener, and the landscape architect of record for Briar Chapel and asked him to share some basic tips to help yards survive these summer months.
Types of Plants: Use native and drought tolerant plant species to conserve water, reduce or eliminate the need for pesticides and minimize maintenance. Some of the plants we chose were hydrangeas, Red Twig Dogwood shrubs and gardenias. (For an extensive list, please check out the NC Coop Water Quality & Waste Mgmt. website.
Planting: Typically the best time to plant in our area is from mid October to the first of May. (You can plant in the winter as long as the ground isn't frozen.) If you have to plant from June-September just remember that your lawn/plantings will need more water and TLC.
Provide proper soil: When you dig a hole for your new plant, remove the soil and replace with a combination of topsoil and potting soil. If you have inherited the yard, make sure to provide plenty of pine straw or triple-shredded mulch to your plant beds. This will allow nutrients to enter the soil and will build your soil up over time.
Watering your lawn: Depending on the type of grass, the amount of water needed will differ:
Fescue -1 - 1 ¼ inch per week
Bermuda/Zoysia - 1 inch per week
The best time to water is early in the morning, or late in the evening - between midnight and 7 am. This helps to reduce water lost to evaporation. It takes 3 - 5 hours to apply 1 inch of water.
Install a rain gauge and supplement with irrigation only when needed (some municipalities supply rain gauges for free).
Finally, test your lawn to determine if it really needs watering. Push a screwdriver into the soil. If it goes in easily, your lawn doesn't need watering.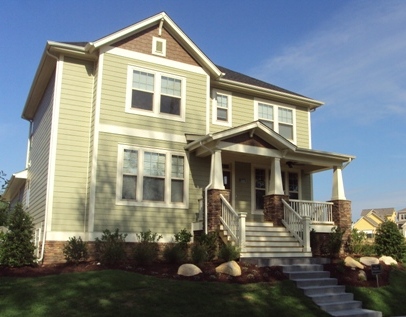 Watering your Plants: The proper way to water trees/plants/shrubs is either with a wand or drip irrigation. Shrubs/trees prefer a slow drip; plants can take a typical spray setting on a wand. For new plantings, you should target watering three times per week if there isn't at least 1 inch of rain. You might also install a rain barrel, which are often available through your local municipality for a discounted rate.
How to tell if you are over or under watering your plants? First make sure you understand what your plant should look like when it's healthy, and then pay attention. When the leaves/petals seem shriveled and dry it means that water is not penetrating your plant. If you see yellow leaves it can mean one of two things - you  are overwatering, or there is not enough nitrogen in your soil. Hold off watering for a couple of days, if the yellow leaves disappear you were probably over watering. If they are still yellow you can send a sample of your soil to NC State for a free evaluation. Learn how here.
Pruning: The best time to do this is when the plant stops producing flowers. You can dead head most plants, and it will stimulate more flower growth.
Thanks to Eric Davis for providing great information to this newbie gardener! It looks like I have a lot of watering ahead of me this summer. But don't feel sorry for me, I have two lovely daughters who are just dying to "play" in the yard! So what are some of your favorite local plants?