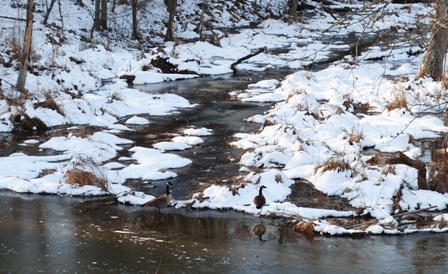 Counting our Many Blessings
by Shannon McSwiney

Marketing Manager, Newland Communities
As Brittany mentioned earlier in her blog, "2010 was an amazing year at Briar Chapel…" I am going to take a moment, if I may, and share with you some of the things for which we are thankful. (Bear in mind that each of these tops the list, so they are in no particular order!)
I'll start out by being "business-like" and give you some of the stats by which our performance is measured
We welcomed three new builders in the middle of the year who brought new home plans and architectural styles to complement the already fabulous offerings of homes and price ranges available to purchasers. Our strong builder team ended the year with a bang developing new consumer focused plans, getting market- ready-homes on the ground, and helping Briar Chapel exceed our 2010 sales goal! And to boot, sales prices remained steady and home appraisals maintained value. These factors all contributed to Newland being named "2010 Developer of the Year" by Builder and Developer Magazine.
The next phase of construction is underway so stay with us in 2011 to learn about the exciting new offerings ahead for Briar Chapel.
Next, we'll shed some insight on our community non-profit partners. Triangle Off-Road Cyclists (TORC), The Abundance Foundation, the Chatham County Arts Council, Green Home Builders of the Triangle, the local schools and neighboring community were all a pleasure to collaborate with and support this year. Each entity stands for an important cause that ties back to the core values of what Briar Chapel and Newland Communities are all about -- innovative art, education, wellness and sustainability.
We are pleased to have backed these non-profits with both monetary donations (amounting to more than $42,000), as well as providing hands-on resources to develop events, programs or just offer pure support – all in an effort to bring a greater awareness to the community about the great work they do and the programs they offer. We encourage you to learn more about something you are passionate about in the coming year – explore something new!
We would be remiss if we didn't mention our residents – we have more than 100 families living here in the community that bring a new way of looking at things each day. They make the community vibrant with their enthusiasm to experience new things and welcome new faces home, and they made an investment in Briar Chapel based on their trust in us, Newland Communities.
See, I told you we had a lot of reasons to be thankful! Now that we've shared what we are thankful for, we would love to hear from you. What are you most thankful for we we move into 2011?