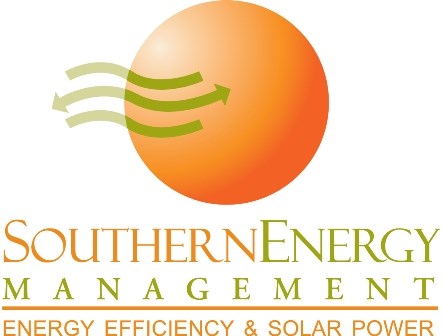 Congratulations, Southern Energy Management: 2010 Energy Star® Partner of the Year
By Lee Bowman, Project Manager
Newland Communities
We frequently receive questions in the Briar Chapel information center regarding the green building program and how we certify our homes. In today's View From the Porch, we have asked Lee Bowman to share with us, the history of our program and how we developed our partnership with Southern Energy Management.

Lee is a project manager for Newland and is responsible for the green building program at Briar Chapel. He is active with the Green Home Builders of the Triangle, the Chatham Chamber of Commerce Board of Directors, and the Board of Directors for the North Carolina State Employees Credit Union. Lee also works closely with Southern Energy Management on the initiatives and certifications for our builder team.

One of Newland Communities primary cornerstones is its focus on sustainability.  Long before the term "green" became the buzzword that it is today, the Briar Chapel team looked long and hard for a local partner that could provide us with the appropriate consultation regarding the implementation of sustainable practices at Briar Chapel.  At that time, Southern Energy Management was a certified Energy Star® partner of the US Environmental Protection Agency providing verification for Energy Star® qualified homes in the Triangle.  Based on their expertise in the building sciences and background in Energy Star® verification, we believed that Southern Energy Management would be the perfect match to assist with the overall sustainability program for Briar Chapel, as well as the details of our green home building requirement for all homes.

Southern Energy Management helps new homes – including those at Briar Chapel – to become Energy Star® certified. As a Home Energy Rater, they provide the evaluation, testing and independent verification required for Energy Star® qualified homes. Southern Energy Management has verified almost half of the approximate 10,000 Energy Star® qualified homes in North Carolina. Not only do they test and certify the green homes at Briar Chapel, they help us to educate the public on the benefits of a green built home. Here are just a few things you can do to be more green.
We are extremely proud of our partner, Southern Energy Management, for being named the 2010 Energy Star® Partner of the Year by the US Environmental Protection Agency. This is the fourth year in a row that they have been honored for protecting the environment through energy efficiency and specifically, for their outstanding contribution to reducing greenhouse gas emissions through their work as a Home Energy Rater. Congratulations to you!
We look forward to bringing you (our blog readers) more about the certification process and the steps our builders take throughout the building process to ensure a green built home at Briar Chapel. Take a moment to view the chart Southern Energy Management developed comparing typical energy cost savings you will find in various homes built at Briar Chapel compared to a regular code-built home.
Tell us what you think about green building certification and how this information may have shaped your viewpoint – we would love to hear from you! And look for our blog posts each month from Lee explaining a green component of the GHBT program we build to at Briar Chapel.