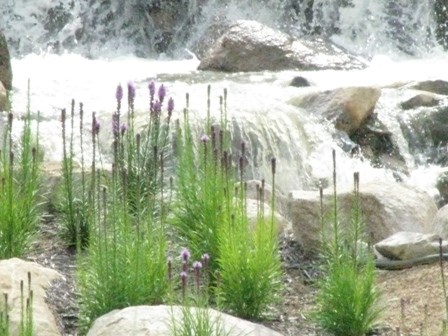 An Earth Day Welcome!
By Shannon McSwiney
Marketing Manager, Newland Communities
As we approach Earth Day on April 22, 2010, we at Briar Chapel view this as a special opportunity to bring a greater awareness to the cornerstones that we live and breathe on a daily basis. We are excited to be sharing with you, in the coming weeks, some special features from our local partners, restaurants, educators and friends as we take a look at sustainability from various angles.
As the largest green community in the Triangle, we celebrate green not only in our home construction, land development practices and core values but in the community partners we choose to work closely with. This year, in honor of Earth Day, we decided to build upon on our activities from 2009. As a presenting sponsor, we will again participate in the Town of Chapel Hill's Earth Action Day  on 4.10.10. We invite you to come out to Southern Community Park to visit with us and the many other local vendors for Earth Action Day. 
On 4.17.10, we will host our 2nd annual Briar Chapel 5K benefitting the Abundance Foundation. Our race, managed by East Carolina Road Racing, follows a USA Track & Field-certified 5K course through Briar Chapel. A kids' run will also take place and immediately following the race will be an awards ceremony with awards to overall and age group winners, plus refreshments for all participants. For registration and time details click here 
In the spirit of creating awareness [around living sustainably], we have partnered with Woods Charter School to engage the local school children and learn about their ideas for living sustainably in their homes and in their communities. We will have the finalists from each grade level on display at the Briar Club during our Earth Day Celebration on 4.18.10.
And the highlight on Sunday, April 18th from 1-4pm will be our Celebrity Chef Charity Event. This event will feature celebrated Triangle Chefs demonstrating their favorite recipes using locally and healthfully grown foods in each of our model homes. Featured chefs include Jimmy Reale, The Carolina Inn; Jeremy Clayman, Busy Bee ; Andrew Kuty, the General Store Café and Arthur Gordon of the Irregardless Cafe. We will be raising money and awareness for local charities and our guests will have the opportunity to show their support in each model.
In the coming weeks, you will hear from Tami Schwerin of the Abundance Foundation, Wes Tilghman of the Town of Chapel Hill, teachers from Woods charter School and our chefs about their perspective on sustainability, awareness and the importance of local community. So we invite you to stay tuned for exciting information all leading to the Earth Day Celebration we will be hosting at Briar Chapel from April 10 – 18.
We would like to know how you and your family will celebrate Earth Day, please share your plans here!