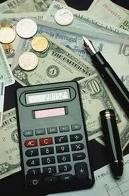 New Homebuyers: Loan Process 101
By Matt Branstrom
Mortgage Loan Officer, Bank of America
Office: (919) 433-5606
Mobile: (843) 458-2474

Like anything you've never done before, the loan process can seem intimidating if you are a first-time home buyer. However, it doesn't have to be. Here are some tips adapted from Bank of America's website that will help you along your way in no time!
Finding Your Lender: Do your homework to ensure you have the right lender. Yes, the best interest rate is important, and there are other factors to consider. Your lender should be straightforward about rates, focused on your needs and dedicated to helping you make informed decisions. If a prospective lender is vague about costs, unable to explain your loan options in plain language, or pushes you toward a particular loan product without clearly explaining how it meets your needs, you may want to keep looking.
Applying for Your Loan: Next, you'll need to collect some paper work such as tax returns, W-2s, recent pay stubs, bank statements, deposit verification, rent amounts, divorce decrees, bankruptcy papers in order to fill out a loan application with your lender. The application can be completed in person, over the phone or online. Expect to be asked about your employment and financial history and to have your credit reviewed.
Take your time to carefully fill out the application, because incomplete or inaccurate information can significantly hinder the process. Disclose everything about your finances, without trying to hide credit problems or holding back requested documents. If you want to better understand why your lender is asking for certain information, ask for a detailed explanation.
Within three days of submitting a completed application for your loan, you will receive the following:
Good Faith Estimate (GFE) -- an itemized list of the estimated fees and closing costs needed to complete your transaction. This will give you a ballpark figure to help budget for your closing costs. A GFE is a standard form used to compare different offers from different lenders. But it's only an estimate; the final closing costs may be different.
Truth-in-Lending Statement -- outlines the costs of your loan and discloses the annual percentage rate (APR) at which your loan will be financed. It also details the terms of the loan, including the finance charge, the amount financed, the payment amount and the total payments required.
Clarity Commitment™ Document -- Bank of America Home Loans customers may also receive this one-page loan summary that describes key details of your loan in plain language, making it easier to understand.
Processing the Loan: After the application is complete, it's given to a loan processor with all of your paperwork. The processor makes sure that the application is complete, accurate and has all the appropriate supporting documents. It's not unusual for the processor to need to verify some facts or requesting additional documentation. If you can get information to the processor quickly, it will help keep your home loan process timeframe on track.

Getting Approved: After the application is processed, the underwriter determines whether or not you qualify for the loan. The underwriter looks at your application to see if it meets four basic criteria including your ability to repay the loan, your willingness to pay the loan, the source of funds and the new house value.

 Preparing for Closing: Closing day is when the final loan documents are signed. Prior to the "closing" meeting, you'll receive a copy of the HUD-1 Settlement Statement. This document will show you the final amount of your closing costs. Review it carefully before the meeting, so you can discuss it with your lender before you sign. This amount may differ slightly from the Good Faith Estimate (GFE), because it's now based on actual numbers. Although your HUD-1 is one of your closing documents, you'll receive it prior to closing so that you'll have time to prepare a certified or cashier's check to pay your closing costs and down payment. You'll have to get these through your bank, since personal checks usually aren't accepted at escrow.

Closing the Loan: It all comes together at closing. You, your real estate professional, the seller, his agent, and a closing attorney (acting on behalf of you and the seller if required by law in your locale) may be present for the signing of the paperwork. Some states require separate attorneys for the buyer and the seller.

Finally, all your hard work will be rewarded as you sign the paperwork to take ownership of your new home. There will be many documents to sign, but your real estate professional and the closing agent will be close by if you have any questions about what you are signing.

Was this information helpful What has your homebuying experience been like recently We want to know!

 

*The thoughts and opinions of guest bloggers do not necessarily reflect the opinions of Newland Communities or Briar Chapel.