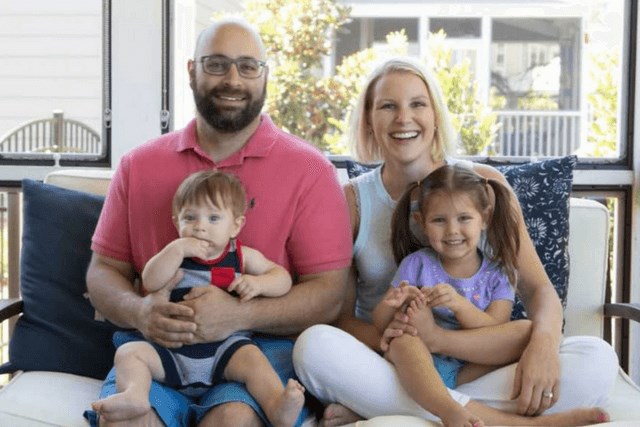 Briar Chapel Love
We're skipping on the chocolates and flowers this year to hear words of love directly from our residents, who are the heart and soul of our community. Here's what they have to say:
"I love Briar Chapel because it's given our children a community where they can grow up knowing our neighbors, riding their bikes to the pool, and developing friendships that will last them a lifetime." – Jennie Kristiansen
"I've loved our neighborhood ever since I first rode our trails back in 2008. I've enjoyed helping grow our trail system since then." – Juan Pedraza, co-owner of Nature Trails.
"We love being a part of a community where there is always someone willing to help you out." – Amy Coughlin, co-owner of Veranda's Breakaway Café
"I especially love that Briar Chapel is composed of neighbors from all walks of life who have diverse interests, talents and ideas. Residents bring the diverse energy to PORCH Briar Chapel, our local all-volunteer, nonprofit hunger relief organization that provides healthy food and other assistance to thousands of families living in poverty in Chatham County." – Kathy Tawney, Coordinator of PORCH Briar Chapel
"Our family has made so many wonderful friends here in Briar Chapel. We love the simplicity of chatting on the porch with neighbors passing by and the ease of getting together spontaneously with our Briar Chapel friends. We truly feel "at home" not just inside our house, but also within this amazing community." – Amy Rosso
Share the love! Tell us why you love calling Briar Chapel home in the comments below or on Facebook with the tag @BriarChapelNC.
The cover photo features the Rosso family who lives in Briar Chapel: Amy, Cory, Sophie and Sam. Photo credit Heba Salama Photography