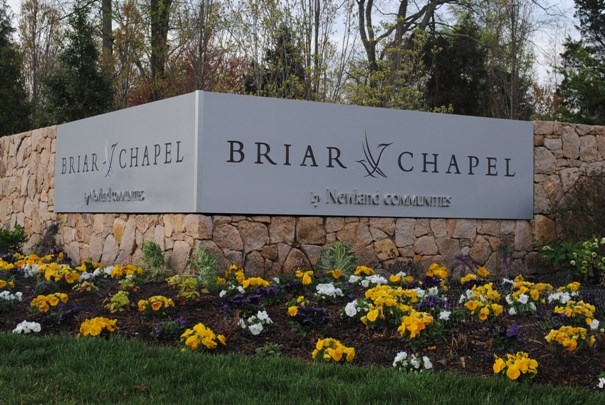 Welcoming the Newest Additions to the Briar Chapel Team
By Heather Campbell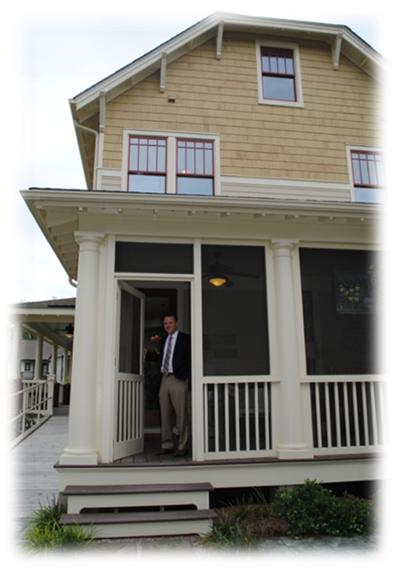 For a real estate agent, joining a new community can be an exciting
adventure.  And for Chris Stallings, McNeill Burbank's most recent
addition to their team here at Briar Chapel, this adventure is particularly exciting.  Being an outdoor enthusiast, Chris said "with Briar Chapel's green initiatives and sustainable-living, nothing else in the area compares.  And I really enjoy biking, so the trails are a huge plus."  24 miles of trails are planned, to be exact.
A Durham, NC native, he always tries to buy from and support local businesses.  With over 10 years of experience in new-home sales and a career volume of over $120 million, Chris felt that Briar Chapel was the perfect place.  Having worked with McNeill Burbank previously, the opportunity presented itself to join them once more and he was unable to allow it to pass by, noting "McNeill Burbank is second to none when it comes to quality, attention to detail, and commitment to customer satisfaction."
David Weekley Homes at Briar Chapel is now the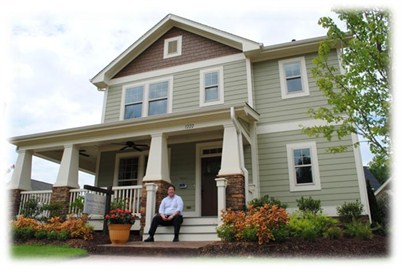 place for Jim Graves, who knows quite a bit about
Chatham County real estate.  Having sold homes in the area for 20 years, he also lives in Chatham County with his two Chocolate Labradors.  "I'm a Chatham County resident.  I'm a Chatham County fan.  And with Briar Chapel being located in Chatham County,  conveniently close to Chapel Hill and the UNC campus, plus Briar Chapel's amenities and the green-building components, working here was an easy choice."
"The reputation of David Weekley Homes makes me proud to be a part of their team" he says.  "They have an amazing commitment to quality and customer service.  They look at a problem and say 'if we wouldn't accept this, why would we expect our customer to accept this?' They really stand behind their product.  And my job is not complete until the customer is happy with the results of my efforts."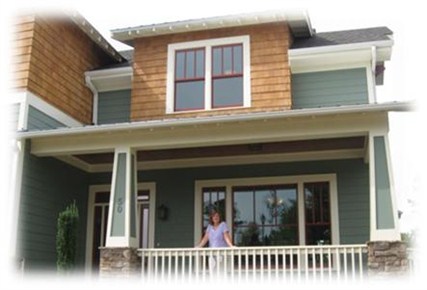 Lynn Tomkins, the latest addition to the MorningStar Homes team, joined us here at Briar Chapel in August, 2011.  Having attained her broker's license in February, 2006, when asked what she is most proud of in working for MorningStar Homes, she says "The fact that they are one of the best builders that I have seen.  Also, after selling a MorningStar home to one of my best friends, and then to have the opportunity to work with them was something I could not refuse."
An active member of the Chapel Hill Tennis Club and a player on the VolleyMoms volleyball team, she also  said "What about Briar Chapel makes me enjoy working here?  The location and all the wonderful amenities."
Stop by for a visit and help us welcome Chris, Jim and Lynn to Briar Chapel.  With 24 planned miles of hiking and biking trails, a fitness facility, two swimming pools and many other amenities, they may help you discover all that awaits you, all there is to do right in what could soon be your own backyard.  And they may just help you realize this green-built community is an easy choice, the perfect place, for you and your family.