24 Miles of Fun
Thursday, September 6, 2012
Jami Pearson
Marketing & Event Coordinator
"In all things of nature there is something of the marvelous." -
Aristotle
The great outdoors is something that we at Briar Chapel take seriously. With approximately 24 miles of hiking and biking trails at completion, to the numerous parks, outdoor enthusiasts, or simply back porch enthusiasts, find it difficult not to love the fresh air and open space that we offer. As a 1,600 acre community, with around 900 acres preserved as open green space, living here essentially means that you have a huge backyard at your disposal without the hassle of having to maintain it. That's a pretty great way of looking at it, right?!
Our mountain bike trails, which were developed in conjunction with TORC (Triangle Off-Road Cyclists), stretch out over 15 exhilarating miles via an 18 inch single track trail. For those who prefer to ride in the company of others, the members of TORC visit our trails regularly for scheduled rides; I'm sure they'd love for you to join them! Even more exciting, they're having their annual endurance race at Briar Chapel on November 10th. Need some convincing? Check out this video that one of our residents created while on our trails!
For those who prefer to explore the outdoors with their feet on the ground, our walking trails are a great option. Making the experience even more enjoyable is the outdoor art that you'll come across on your treks; there's even an old barn!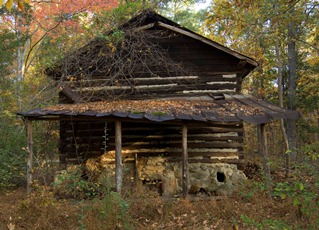 Open to the public, our trail system is available for all to enjoy! Bring your kids, bring your parents, or just bring yourself; everyone can benefit from a few hours spent with Mother Nature. Won't you join us?
Recent Posts
---
Tags
---
Archive
2017

2016

2015

2014

2013

2012

2011

2010